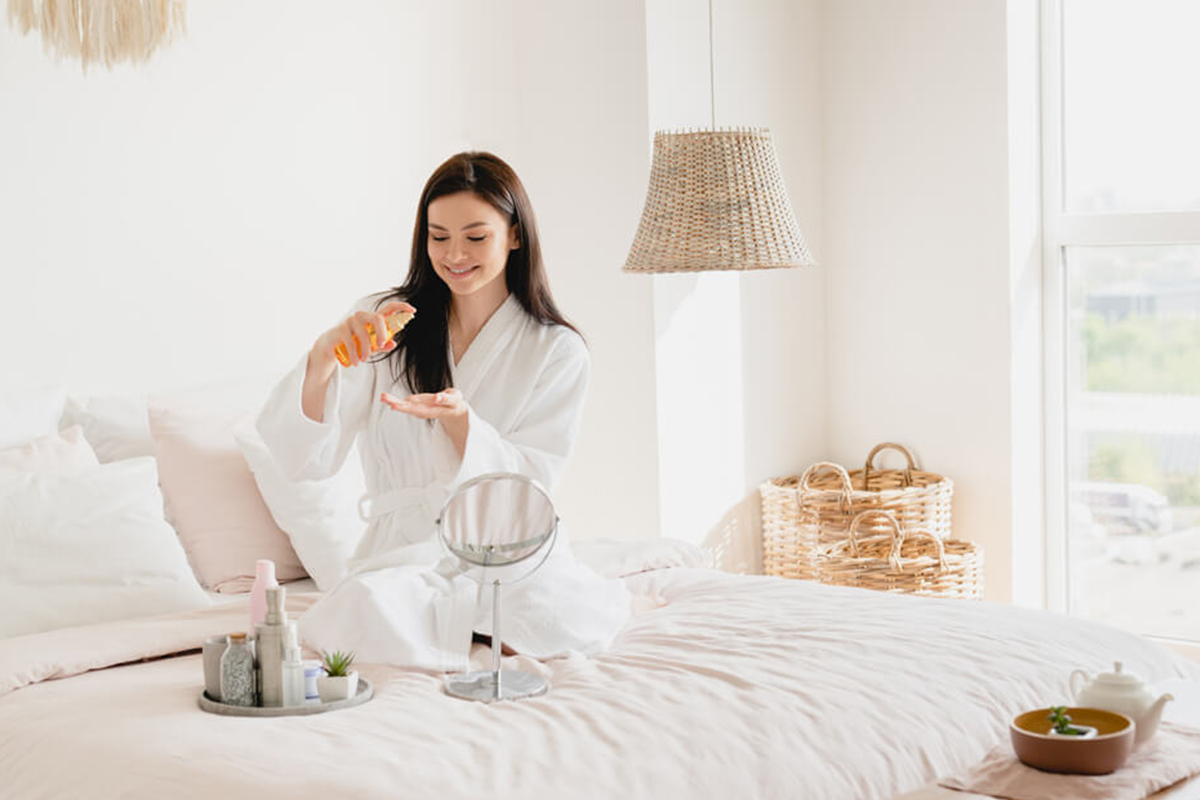 Skincare routine refers to the order in which skin care products are applied to the skin. It's a little-known fact that too many steps can be counterproductive and leave your skin feeling dehydrated, but this article will give you all the guidance you need on what is and isn't necessary for achieving a well-hydrated complexion.
Tips
1. Always start with a basic cleanser
It's best to choose one that is gentle, yet effective. A good cleanser will leave your skin feeling clean and moisturized when it has been washed away, but it should not strip the skin of its moisture. This is why we recommend you start with a basic cleanser that is gentle on your skin, such as the Oil-free Cleansing Milk by The Face Shop.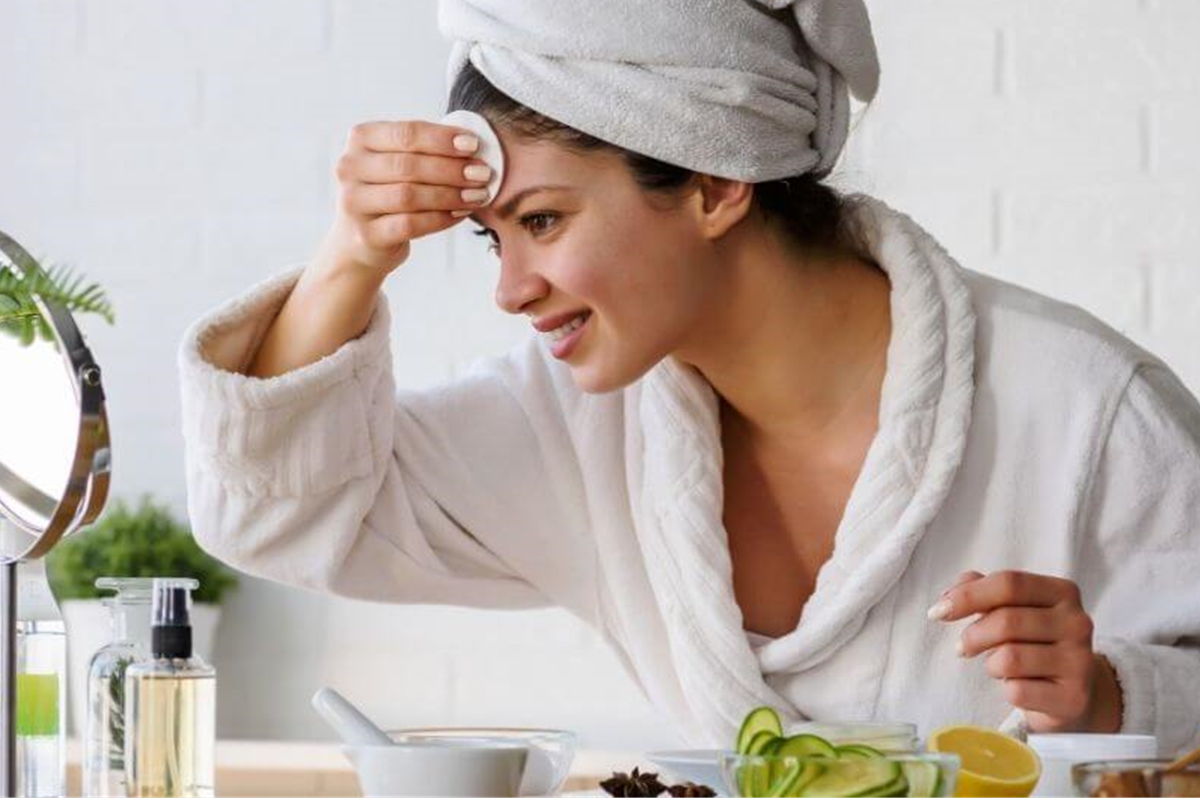 2. Exfoliate gently twice a week
Exfoliation is important because it removes dead cells, but too much can cause irritation and damage the skin. Exfoliation should be done gently, twice a week to maintain a clear and bright complexion. Skin renewal is the main function of exfoliation. It removes old skin cells that are blocking pores and causing imperfections. Skincare products containing AHA (alpha hydroxy acid) or BHA (beta hydroxy acid) are great exfoliators because they help remove dead skin and unclog pores.
3. Moisturise often
Moisturising the skin will keep it healthy, and hydrated. Moisturizers are great for improving the skin's appearance by reflecting light, moisturizing, and nourishing dry, dehydrated skin. The best part of your skincare routine is choosing a moisturizer that works well with your skin type and style. We cannot stress enough the importance of a proper skincare routine to take good care of your skin. After all, it's your best feature!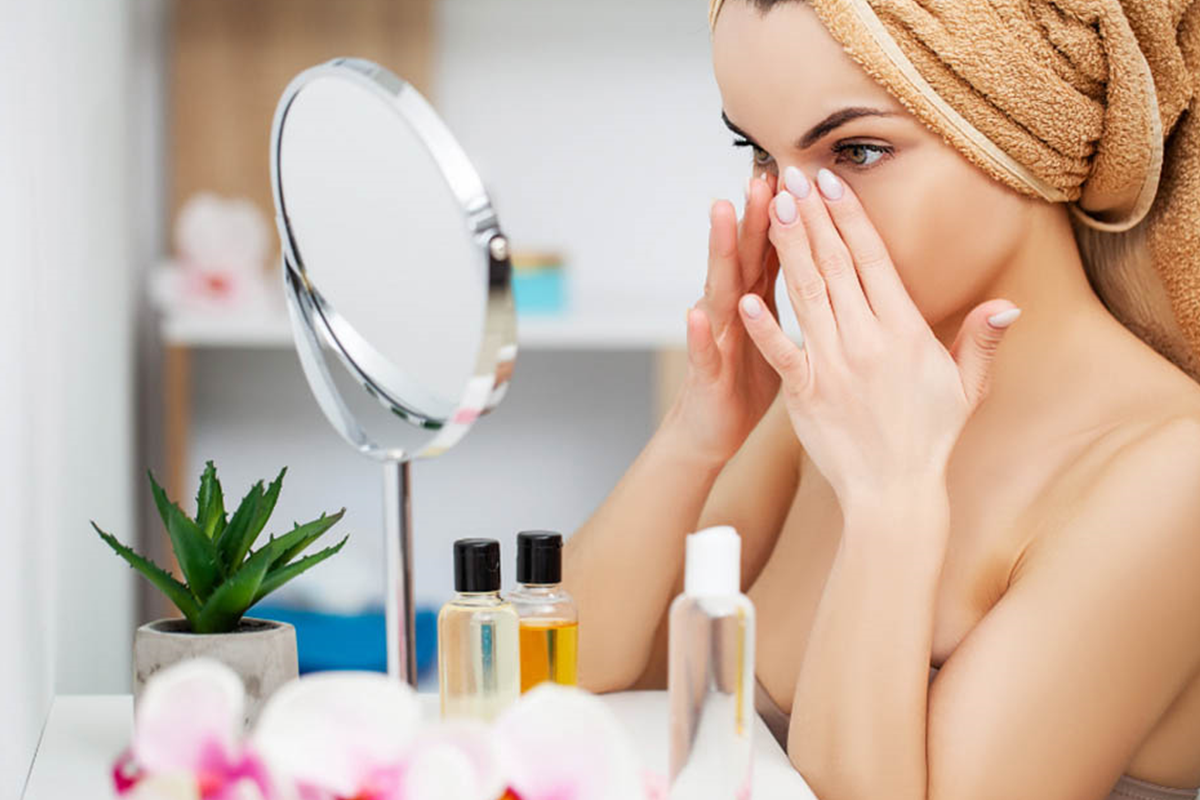 4. Avoid heavy creams
A common misconception is that heavier creams will leave a more hydrated and radiant complexion. Heavy creams in the sense that these are rich in chemicals and often contain ingredients that over-stimulate the skin, making it feel greasy. Instead of opting for a heavier cream, opt for a light and gentle one like the Oil-free Cleansing Milk.
5. Pay attention to the order of your skincare
The order in which you apply your skincare products is important. If you want to see great results and a radiant complexion, think about the order that works best for you. For example, if you have dry skin, it would be best to start with cream and then follow with a serum or treatment mask, which will nourish your skin. If you have oily skin, skip the cream and start with a toner before moving on to serums or treatment masks.